DRONE PROGRAMMING
드론(DJI EDU TELLO) 파이썬 코딩으로 조종하기
The age of artificial intelligence and robots is coming.
The future of our children
And our future
Learn about programmable drones -> Conclusion and Recommendation -> DJI EDU TELLO
print

 

(

'Hit with coding!'

)




print

 

(

'Moving World!'

)




print

 

(

'Moving Drone!'

)



\De

-

Ron

/

\Coding

/


ʕ•̫͡•ʕ•̫͡•ʔ•̫͡•ʔ•̫͡•ʕ•̫͡•ʔ•̫͡•ʔ

a programmable drone?
I thought about searching for a drone that can be coded.
what should I buy?
The result is...
TIP
Python programming is possible
an affordable price
Delivery is fast
There's an official store in Korea
It is the latest model, and the related posting is relatively easy to find compared to other drones
Too bad javascript / node is not supported.
Start! Let's do it together!
(We'll start when the drone arrives.) - December 4, 2022 / Order from Naver Store in Korea
Δ~~~Δ
ξ ・ェ・ ξ
ξ ~ ξ
ξ   ξ
ξ   "~~~~O
ξ       ξ
ξ ξ ξ~~~ξ ξ 
ξ_ξ_ξ ξ_ξ_ξ
Please register as a browser favorite.

Delivery Arrival and Box Open & Size Comparison
# Delivery takes 2 business days




# Position the mouse clock keyboard to measure the size of the drone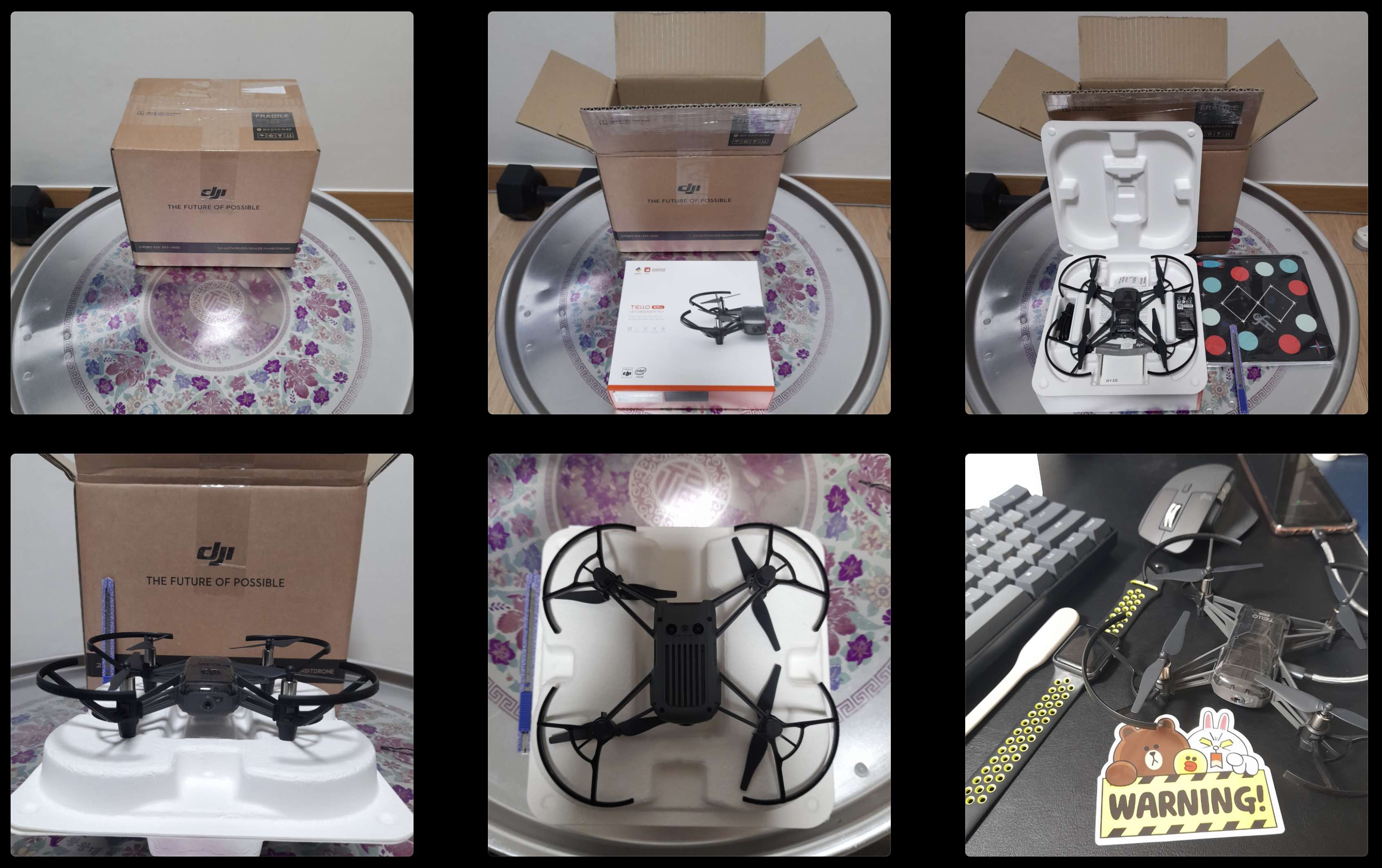 Start the program with Python
Drone Outdoor Ambitious Flight Training in the Park
Follow the attached paper guide to familiarize yourself with drone coordination before programming. / So we tried flying drones in the park, cutting through the night air.